Hi, I am a Certified Yoga Alliance RYT 500 hours Yoga Teacher and YACEP Trainer. I teach Yoga in my yoga studio, online and at retreats / workshops, run programs aimed to make women stronger, lighter and peaceful.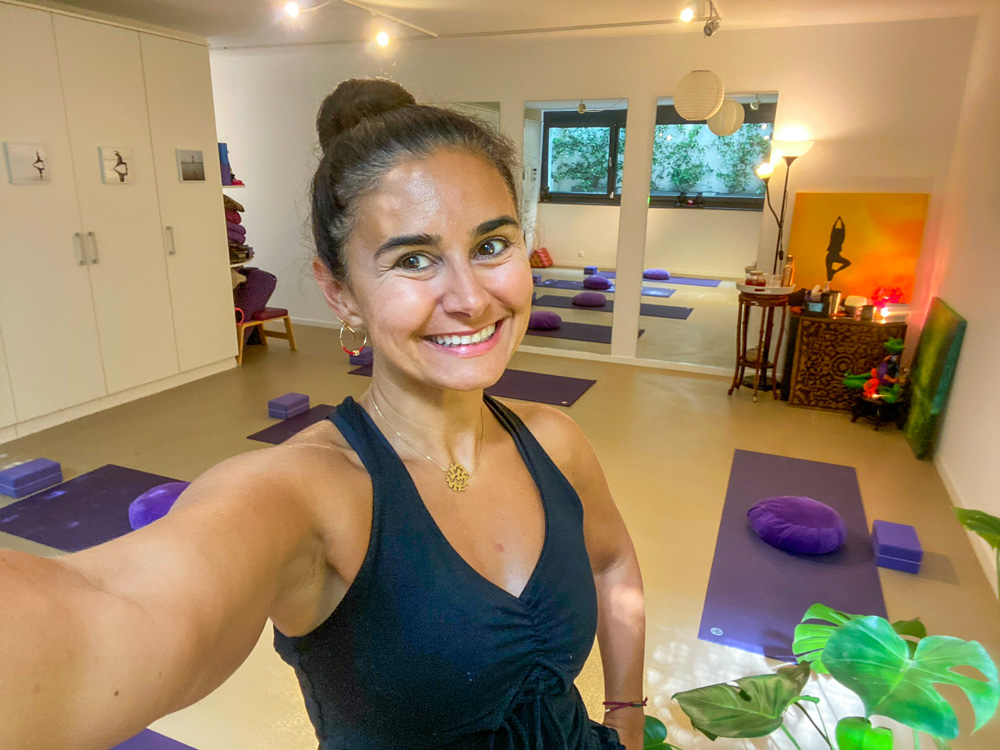 Geneva Yoga Classes in Chambésy Yoga Studio (Switzerland)
A private cozy studio, only for 4-5 students, with changing and parking facilities, near Grand Sacconex, next to Machery bus stop. 
Looking for Online Yoga Classes? : My Online Yoga Classes

Gentle Hatha Yoga
Tuesdays are Gentle Hatha Yoga to release stress, to slow down, relax and recharge.
Power Vinyasa Yoga
Thursdays are Energetic Power Vinyasa to get stronger, lighter and sweat a bit!
Women Over 40
I create unique mix of styles to support women 40 years old to be stronger inside out and to age with performance.
Beginners
Always welcome to my classes as I always provide alternatives and give detailed instructions tailored to my students.

Advanced Yogis
Always love supporting you with new challenges, and going deeper into postures and explaining the effects-alternatives on our anatomy.
Yoga for the soul
I integrate Ayurveda, 5 elements and chakras, and adapt according to seasons nourishing our should and minds as well as our bodies.
Come and Join us for healthier and happier body-mind-spirit !
My Yoga Studio in Chambésy, Geneva
Due to Covid restrictions, I only accept max 5 students in a class. 
Changing, showering and parking (for 3 cars) facilities available.
I love sharing Ayurvedic teas and using my Doterra Essential Oils during the classes.
Geneva Chambesy Yoga Classes Schedule
(All Classes are ONLINE and Recorded for replay)
My yoga classes are a mix of Hatha Yoga classes– Power Yoga classes – Vinyasa Yoga classes.
I have created a unique style especially for women over 40 years old. The yoga classes are suitable for those who are going through some hormonal changes and in need of relaxation and more energy as well as getting stronger and lighter. I also teach in Turkish on Sundays.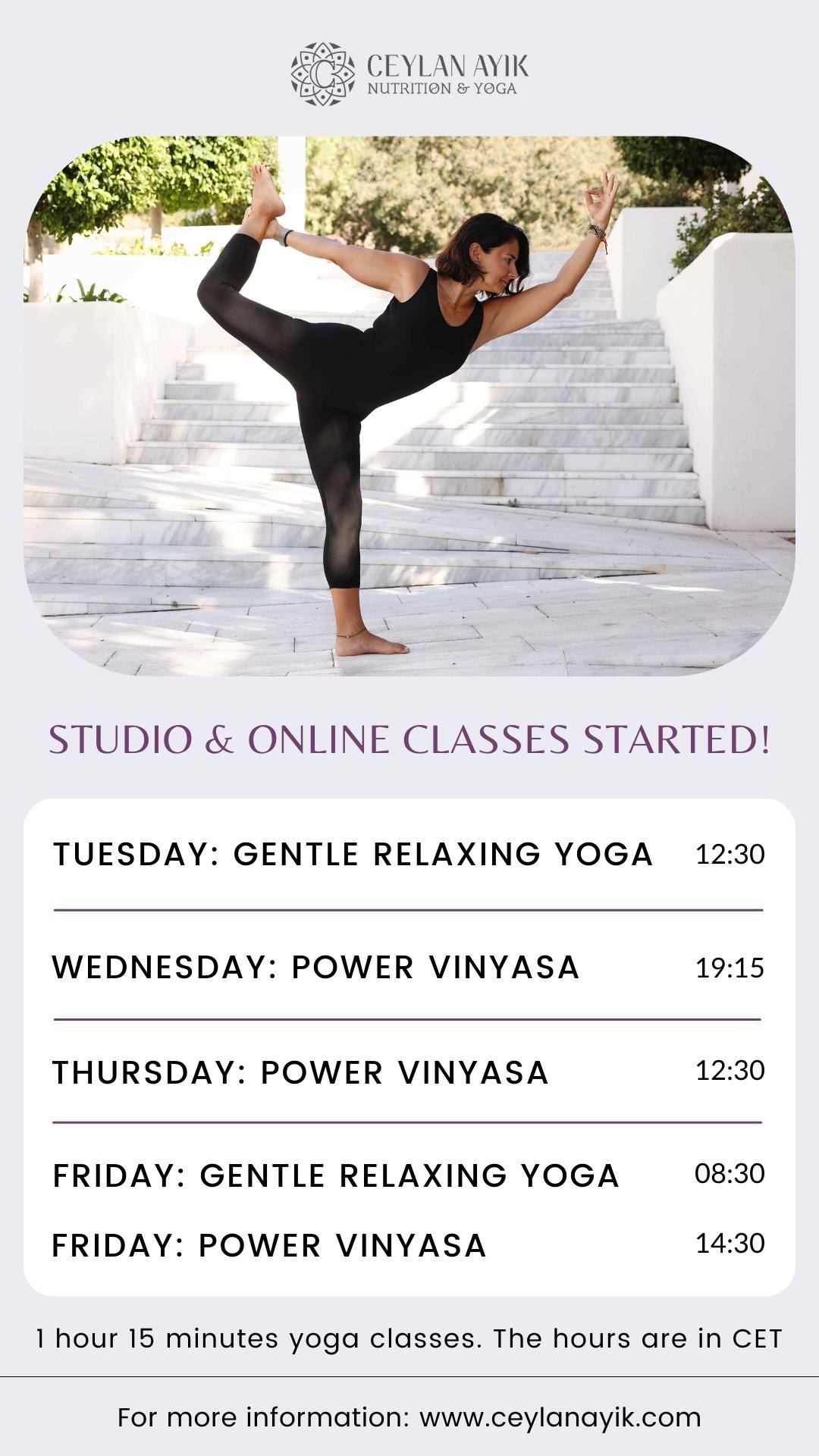 | DAYS | YOGA CLASSES | HOURS |
| --- | --- | --- |
| TUESDAY | Gentle Relaxing Yoga | 12:30 CET |
| WEDNESDAY | Power Vinyasa | 19:15 CET |
| THURSDAY | Power Vinyasa | 12:30 CET |
| FRIDAY | Gentle Relaxing Yoga | 08:30 AM CET |
| | Power Vinyasa | 14:30 CET |
EASY BOOKING & MANAGEMENT SYSTEM!
You can easily yoga book classes with using a mobile app which is completely free of charge and available for all smartphones. Once you buy a yoga class, I will create an account for you and you will be able to book classes, track your booking history and remaining classes in your package. 
Come and Join us for healthier and happier body-mind-spirit !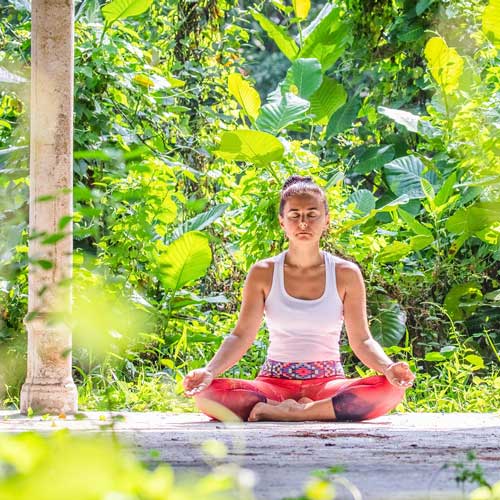 Calmer, relaxed mind 
Energetic, flexible body
Lighter and connected soul
Also for women going through hormonal changes, yoga helps to:
Sleep better
Get toned and stronger muscles
Please pain and stress
Learn to connect to your body, mind and heart and listen to its needs better
What My Yoga Students Say about Me
"Ceylan's classes are my sunshine of the day . The classes every week focus on some specific parts of the body leaving you with so much mind and body benefit . Even on line she can spot your position and always gives you the right advise for each posture . Her classes keep our yoga community united in this moment of uncertainty."
"Yoga is helping me as lot to cope with this pandemic. I'll be in a very dark place without our practice. Having you and the group is extremely comforting and I don't think I'll have the same feeling if I was in a group where I know nobody. The smiling and familiar faces are making all the differences. Of course not same as in person, however still wonderful. The online class helping me to keep practicing, maintaining a daily routine and most important spirit is hight and optimistic."
"Hello yoga practioners and inspiring yoga students to be! I have a fantastic yoga instructor, Ceylan Ayik, with whom I have been practicing yoga for over 6 years. I can not recommend her highly enough- she is a certified yoga instructor, nutritional coach and an overall excellent instructor and lovely person. She provides personal attention to her students, yet you are not cramped for space in her calm home studio."
Discount for New Comers! Here comes my annual NEW COMERS package, an opportunity to do yoga with me, for us to meet!
Frequently Asked Questions About Geneva Yoga Classes