Yoga & Hiking Retreat on Swiss Alps!
Detox Body, Mind & Spirit yoga Retreat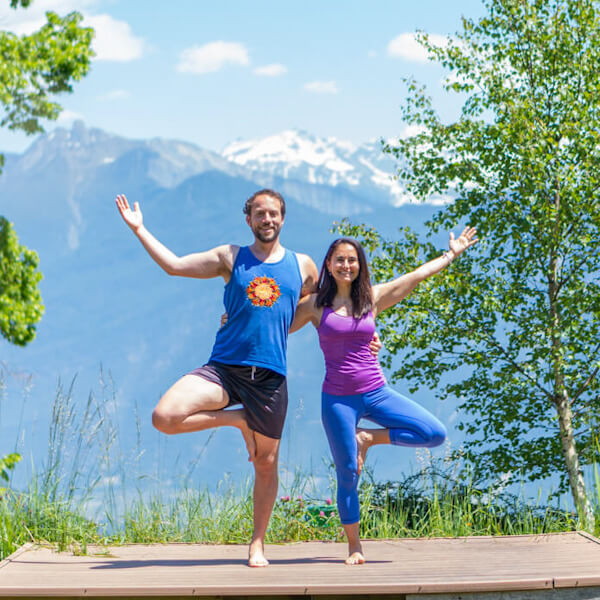 This long weekend yoga retreats will focus on essentials, purifying and connecting with our core. Our physical core is the strength of our body that maintains our posture, supports the vital organs and the spine. We will also go into the core of our being through guided meditation and practices that connect with our essential values. All this in the outstanding beauty of the alps in Switzerland this mid-summer.
Join us for a healthy, invigorating and inspiring weekend!
Video Gallery from Previous Retreats
Don't miss the early bird prices with 10% discount! Offer valid until 31.03.2023.
No products were found matching your selection.
No products were found matching your selection.
Our yoga retreat takes place in Hotel Balance. It is a Bio hotel for more than 20 years of experience and famous for its delicious vegetarian food. More information about the hotel, its beautiful surroundings and "bio pool" are here.
Here is the program from Friday to Monday:
JOIN US FOR A HEALTHY & INSPIRING WEEKEND ON SWISS ALPS!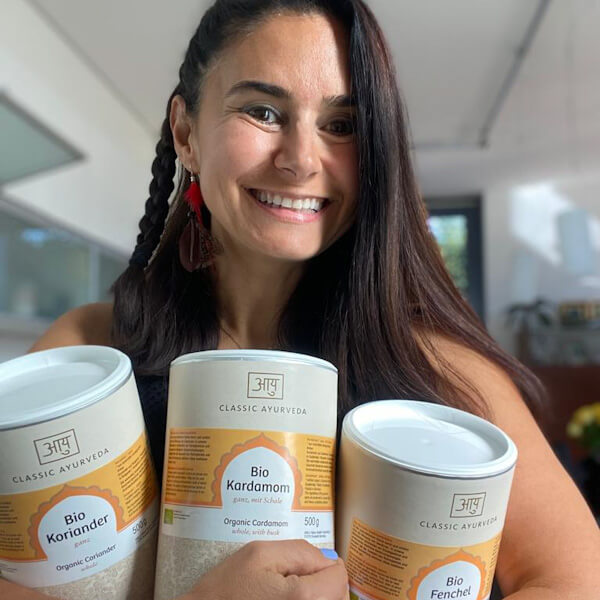 This time we are offering a detox program before the retreat together. This is just an offering and not compulsory for the retreat weekend. If you would like to join us with the detox, we offer the following:
A Zoom Online Meeting for discussing the detox details, guidance for the next 3 weeks until the retreat
Then the retreat will be our reward for a 3 weeks detox and we can enjoy the delicious, organic, vegetarian food together. Of course you can keep on detoxing there, it is all up to your choice
JOIN US FOR A HEALTHY & INSPIRING WEEKEND ON SWISS ALPS!
YOGA RETREATS TESTIMONIAL
"Everything and everyone and every moments! I decided my first yoga retreat to strengthen my body (yoga and healthy organic food). Surpringly I gained so much more strength in mind also through mindfulness and non-violent communication and conversation with others. On top, I now have so many great friends! Do we need more in life??!!!"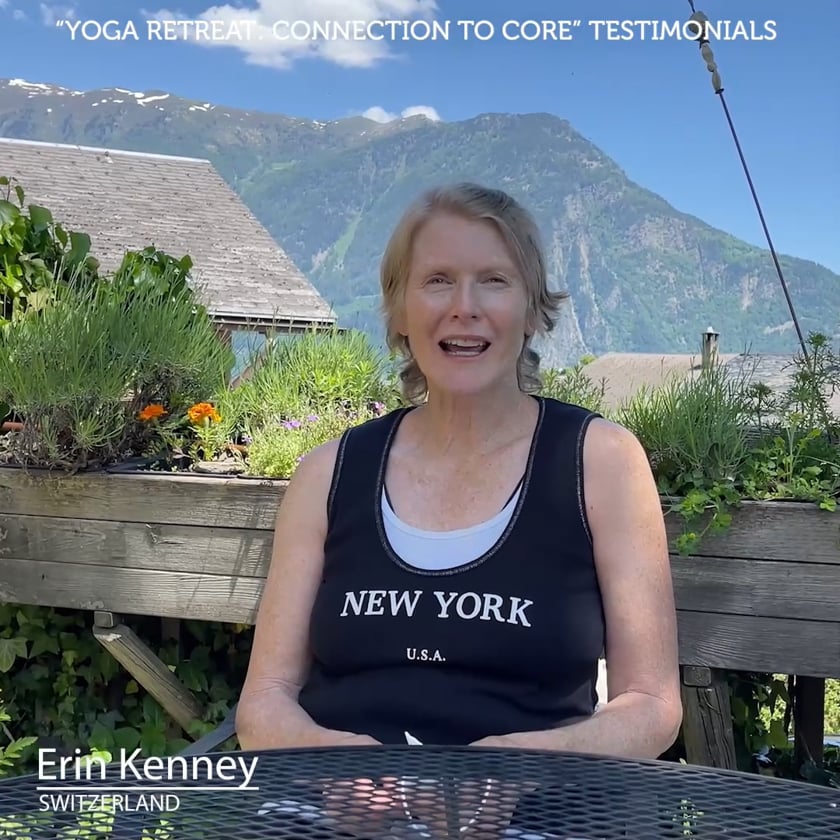 "A super relaxing and resourcing weekend in the beautiful scenic area of Les Granges in Switzerland. Led expertly by Mironel and Ceylan with yoga and mediation, insightful talks on Non-violent communication and on mindful eating. A great experience with a great group of people!"
Ceylan is a  Yoga Alliance Certified Advanced teacher, Yoga Teacher Trainer and wellness coach. She has done trainings in India and Switzerland on anatomy, spiritual and mind works of yoga philosophy. More about Ceylan
Mironel de Wilde is a yoga teacher and Non-Violent Communication trainer who is half Canadian and half European. At an early age he connected with Tibetan Buddhist teachings and Native Canadian shamanic practices which opened the world of spiritual discovery to him. More about Mironel here
Frequently Asked Questions About Yoga Retreats
What is a yoga retreat?
Yoga retreats are a complete wellness program for all levels. Includes yoga classes, guided meditation, mindfullness techniques, healthy & organic food, trekking in nature, inspiring talks and more. 
Are yoga retreats worth it?
When you consider the benefits of the retreat on your mind, body and spirit, it is totally worth the investment and even better than a regular holiday.
At the end of a yoga retreat you will feel your body, soul & mind refreshed and renewed.
How does a yoga retreat work?
Most yoga retreats have a schedule which includes morning and afternoon yoga classes, daily activities, free time and meals. Usually when you check in and have a group circle time, they explain your schedule. In the mornings there is a yoga lesson with meditation and breathing practices, followed by breakfast. 
Come and enjoy yoga, hiking, organic delicious food on Swiss Alps!