Healthy living is not only about avoiding, it is also about discovering some new and natural stuff that makes our lives nicer and better. If you are like me and always interested in different ways of enhancing the life in a more natural way, here I share the best essential oils which are my favorites. I was pretty sceptical about the use of oils! I was also pretty afraid to make a mistake and do something bad for my health! A few years ago, it all started with the lavender oil, using it for my bath, mixing it with some bath salts or sprinkling it to my bed for a better sleep! It worked! After that I smelled the wild orange in a yoga lesson, as the teacher suggested us to drop some inside our wrists and I loved the feeling it gave me! It felt like summer, beach, sunny days and somehow you feel more motivated. I started using the Jlang Jlang oil for fresh flowery smell, lavender for calming energy and wild orange for an mood uplift in my new essential oil diffuser!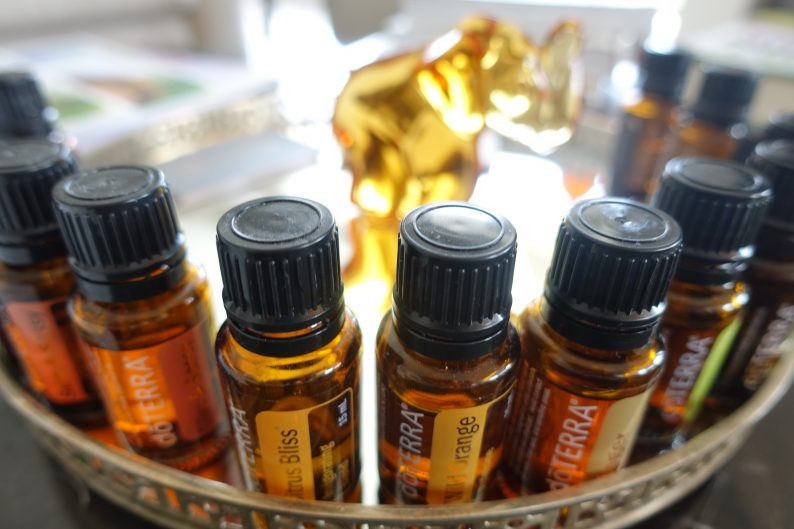 Then I discovered the lemon oil! As I love adding lemon juice to my water, I need to have lemons at home all the time. However sometimes things become out of stock in our fridge so I started adding a few drops of lemon oil and voila! This was before I learned some many benefits of lemon oil like the;
Cleansing and purification
Oral health and remedy for halitosis (bad breath)
Digestion
Thirst quencher…
I then got a set of Doterra Essential Oils, called Family Kit! It was great as it explained each oil in the box and also had special combinations for different occasions like digestion, immune system, muscle pain as well some popular oils like melaleuca, oregano, frankincense. However, I did not touch almost half of it until I attended one of their workshops! I think the little bottles remained unopened for months and now I am laughing at my doubts about them!
From our Essential Oils and Healthy Lunch Workshop
Another turning point was when my son and husband got sick at the same time and their nose was blocked, chest was hurting and could not sleep properly. I used the Breathe oil blend in the diffuser as well as rubbing it to their chest. I also used peppermint and eucalyptus during that period. They felt much better and healed faster then usual. Hearing my family saying, "We have a healer in the house" was one of the nicest moments in my life!
The 6 Best Essential Oils That I Have Tried
1. Frankincense
"It's soothing and beautifying properties are used to rejuvenate skin and help reduce the appearance of imperfections. As the king of oils, Frankincense is known to support healthy cellular function. When inhaled or diffused, Frankincense promotes feelings of peace, relaxation, satisfaction, and overall wellness". I mix it with my night face cream and sleep in this smell and let it work on my skin as I sleep 🙂
2. Melaleuca
"Melaleuca, or Tea Tree oil, is best known for its purifying qualities, which make it useful for cleansing the skin and home surfaces, purifying the air, or promoting healthy immune function". I put a drop of it on my acnes.
3. Peppermint
"Frequently used in toothpaste and chewing gum for oral hygiene, Peppermint also helps alleviate occasional stomach upset and promotes healthy respiratory function". I put a few drops in water and drink it when my stomach is upset or having heart burn. I also use it for my son who gets car sick, to smell and relax.
4. Ginger
"Ginger is best known as a digestive aid and for helping to ease occasional indigestion and nausea. Ginger essential oil can also be applied topically or inhaled to help reduce feelings of nausea". I add it to my teas, some healthy cake-cookie recipes. It is also known to be a strong anti-inflammation agent and with my frequent back pains, I always make sure I have enough stock of it!
5. Deep Blue Oil and Cream
This is my new companion as I am a yoga teacher and practice yoga and other sports a lot! "It is a combination of Wintergreen, Camphor, Peppermint, Ylang Ylang, Helichrysum, Blue Tansy, Blue Chamomile, and Osmanthus work together to soothe and cool. After long hours on the computer, try rubbing Deep Blue proprietary blend on your fingers, wrists, shoulders, and neck. A few drops of Deep Blue Soothing Blend diluted in Fractionated Coconut Oil can be part of a cooling and comforting massage". I use its cream after a long practice or any muscle pain issues.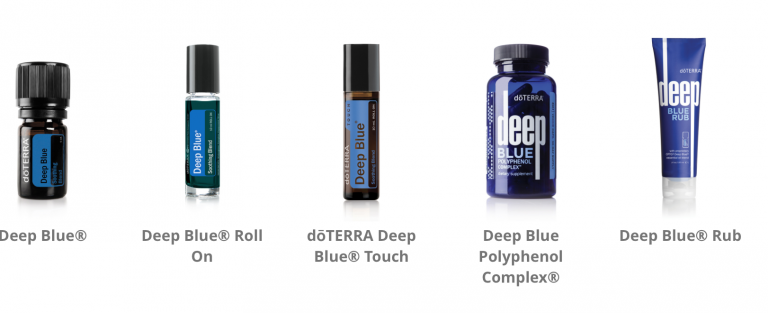 6. Digest Zen
This is another go to oil, as it really helps my digestive problems! Especially when you are on a holiday, you must have this with your:) "DigestZen is known as doTERRA's "tummy tamer" blend due to its ability to aid in digestion, soothe occasional stomach upset, and maintain overall digestive health.* This unique blend contains Ginger, Fennel, and Coriander to help ease occasional stomach discomfort, including motion sickness and indigestion, while Peppermint, Tarragon, Anise, and Caraway aid with digestion and help maintain a healthy gastrointestinal tract."
My Emergency Kit
Here is my small bag, "emergency kit" that I carry for my holidays. I put it in my backpack and from airplane to hotel rooms, it always support me in some ways. I add lemon, citrus bliss or slim&sassy to my water for balancing the holiday cheats; use digest zen for digestive problems, Breathe for upset stomachs of kids in the car/plane, Deep blue for achy muscles after walking for hours in a new city, etc etc. I chose Doterra as I really trust their quality and support I get from my fellow Doterra consultants. They are always eager to help me in any ways! It is a multi-level-marketing company, so you can not find them in stores but "oil-lovers" sell them. However I have no pressure for any commitment other then buying regularly the oils, at a better price, that I already use. And if friends ask me to buy for them or get into this world of oils, I welcome them with my heart and they know that they can trust the brand and system. If you are interested in oils, want to learn more, there are upcoming workshops in Geneva soon, so send me an email to ceylan@ceylanayik.com. If you want to become one of the wonderful team of "oil lovers" and share as I am doing, then again send me a message and we'll talk more! If you want to buy or just try a few of them, again I am here:) You can use my account to order from here online, too.
And always enjoy your natural ways of healing and bringing more joy and health into your life!