I love yoga retreats and every time I come back, I tell myself to book at least one yoga retreat a year! I feel renewed, re-energised and ready to rock the world after even a short one. I have been to different retreats around the world and now I've been organising a very successful yoga retreat every year since 2017 in the Swiss Alps.
After each yoga retreat we ask our guests how the experience was for them and what they enjoyed the most. Here is one of the answers: "Everything and everyone and every moment! I decided on my first yoga retreat to strengthen my body (yoga and healthy organic food). Surprisingly I gained so much more strength in mind also through mindfulness and non-violent communication and conversation with others. On top, I now have so many great friends! Do we need more in life?!".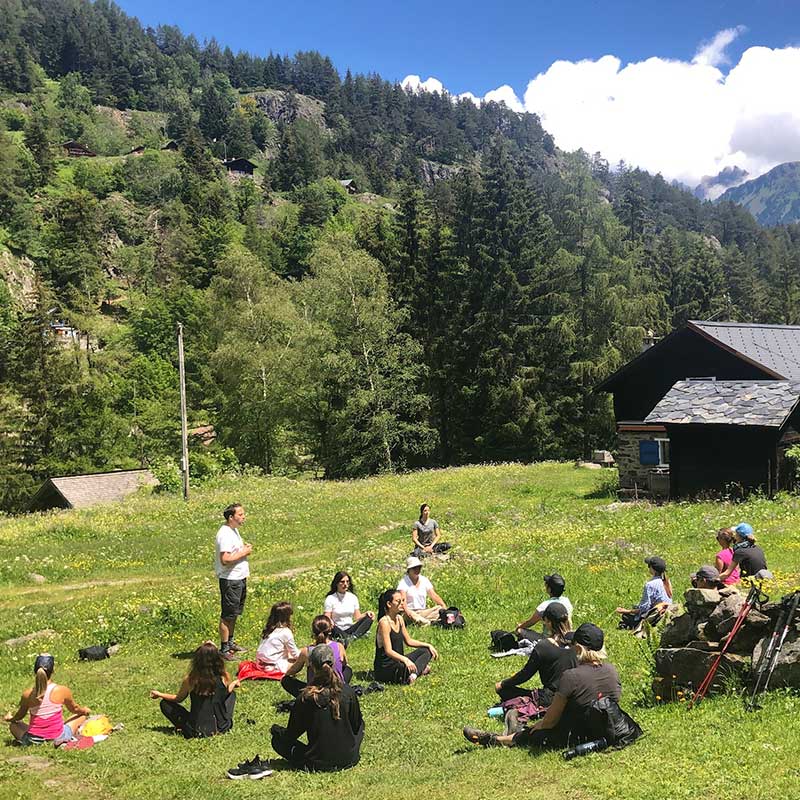 Benefits of Yoga Retreat
This is what most of our guests mention in their testimonials. In just a weekend, they come out like a new person. Here is why yoga retreats worth it!
You disconnect from daily life and leave yourself to a calm and peaceful rhythm
Doing Yoga, meditation and breathing practices twice per day, relaxes your body and mind, releases tensions, increase flexibility and strength
Meditation also helps you to focus and dive deeper into your being, without the daily distractions
Heathy, vegetarian, organic food gives you clear and pure energy, nourishes every cell with good fuel
Daily walks on the mountains, connecting with nature and breathing fresh air, cleans-detoxify your system
Nature around you, mountains, rivers, forests, flowers, etc give you the vibrations that are in harmony with your true nature and so you feel at home
Connecting with the like minded people, sharing and exchanging ideas on life in a deeper way with compassionate communication
Dive deeper into yoga asanas (poses), meditation and breathing techniques, learn new ones and ask and discuss your questions about them
Yoga Retreat on Swiss Alps!
Join us for a healthy, invigorating and inspiring weekend! This long weekend yoga retreat will focus on essentials, purifying and connecting with our core. We will also go into the core of our being through guided meditation and practices that connect with our essential values. Trekking in nature for all levels included! All this in the outstanding beauty of the alps in mid-summer.