Time for a cleaning, why we need a detox and how can it help you? It is often used as an alternative to "dieting" when actually the two are not necessarily the same thing!! The end result does have a common factor, such as losing weight. However, a detox is something that has been in practice in the Indian mountains and other Eastern cultures for many thousands of years.
To detox and cleanse the body is to actually remove toxic, environmental and dietary substances through a specific regimen. So officially, it is to remove and eliminate toxins from the body and unofficially, it is to "spring clean" the soul and renew our inner selves. Various research results show that we ingest chemicals through the food we eat, the water we drink, and the air that we breathe. The main reason to partake in a cleansing program is to rid the body of these chemicals then rebuild it to optimal levels by using nutrient-dense foods.
Check my upcoming Ayurvedic detox programs: Ayurvedic Seasonal Detox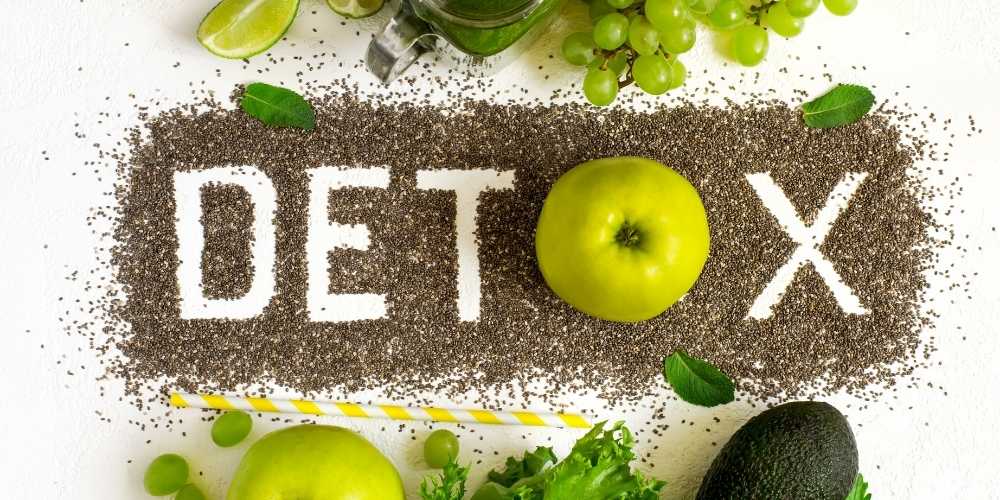 Why is it important to detox?
According to Dr. Libby, an internationally acclaimed nutritional biochemist, some common symptoms that show that you need a detox cleansing inside and out are:
Skin problems, such as breakouts and congestion
Sore, red, or stinging eyes
Waking consistently between 2- 4am, especially if you have night sweats!
Lumpy breasts that swell with your cycle, PMS
Hunger, feeling like you could eat your arm off
Fluid retention
Not hungry for breakfast and craving only coffee in the morning
Digestive problems, such as constipation and IBS
Increase in body fat
Other signs are poor memory, brain fog, allergies, cellulite, poor energy, short temper easily angered…the list goes on! Our body actually has a perfect detoxification system that works 24/7. However, there are times where we overload this beautiful system with things that it cannot cope with and any of the above symptoms is our body's way of 'crying for help'. The liver is especially susceptible as this is the major detoxing organ; it gets overly stress when it is loaded with such things as alcohol, caffeine, and synthetic substances such as medication, pesticides, trans fats, refined sugar, infections and viruses. So where do you start?
There are hundreds of detox programs out there that promise you a miracle. It may or may not be the remedy for you, but just give it a try and see the results for yourself.
How to Detox?
So the things you need to do before and during your detox:
Get your doctors approval

Get a blood test

Daily exercise of your choice – minimum 30min

Drink at least 8 glasses of water

Get at least 7-8 hours of sleep

Relaxing baths-peelings-massages-saunas

Little or no social media

Journaling, keep a record of what you eat, how you feel and what have you done each day for exercise and relaxation

Measurements, before and after (monitor your progress via measurements rather than your bathroom scales, sometimes the scales do not show as you loose more flab)

Check out on which type of supplements are good during a detox program

Breathing exercises
Pre-detox Phase
The ideal way to kick-start your detox is to ease in and ease out with a pre-detox phase over a couple of days or longer (whatever suits you best) where you can gently eliminate the below from your diet to avoid your body going into shock and propelling you back into your old habits:
• Sugar, all processed food, trans fats, alcohol, flour (all types), dairy and in some cases grains (if you know they are heavy to digest for your, giving you gas and bloating after eating), some fruits with high sugar content (like bananas, grapes, etc)
Detoxing Days
Once your pre-detox is complete you can start your detoxing days with full on nutritional elimination diet supported by: daily routines for exercise of your choice such as walking, running, swimming etc, for some cardio and relaxation like yoga, meditation or just taking long relaxing baths. It is very important to give a break from social media and other distracting news, stress and events during these days.
During the selected number of days, you eliminate completely:
• Sugar and artificial sweeteners, grains (like flour, oat, rice), legumes (staples like lentils, beans), alcohol, caffeine, dairy, some fruits like banana, apple orange
So you eat mainly non-starchy vegetables, red fruits like berries, kiwi, lemon, lean protein like eggs, meat, fish, chicken, turkey, tofu; healthy fats like nuts, seeds, avocado. And of course you drink lots of water, minimum 2 litres.
How Many Days Do I Need to Detox?
This all depends on you! In most holistic centers and programs a minimum of 10 days, and up to 3 weeks are suggested. During the first few days you may have side effects caused by the elimination of toxins but within a few days you will start feeling much better. However, I would prefer that you started with something rather then nothing! If this is your first time and you want to start with a 3 day detox only, go for it! Each time you detox, your willpower and self-confidence will increase and your next detox with be longer.
Choose the one that you feel is most suited to you, but don't forget to seek out the opinion of your doctor before you start – especially if you have a specific disease or problem. Cleanses and Fasts Are NOT For… Anyone who suffers from any of the following, raised blood pressure or heart disease, hypoglycemia, diabetes & insulin resistance, kidney disease, ulcers or if you are pregnant, you must consult your doctor before making any kind of changes to your diet.
So, in a nutshell, choosing the right program for you has multiple factors, your health, your background and your expectations. But most importantly your willpower for making this change a reality.
What Happens When You Detox?
Clears out the toxic substances
Improves excretion of toxins
Decreases the load on liver by eliminating from your diet common loaders like sugar, caffeine, alcohol, dairy, grains, etc.
Cleanses the mind and spirit
Releases mental toxicity (i.e. negative, self-defeating thoughts)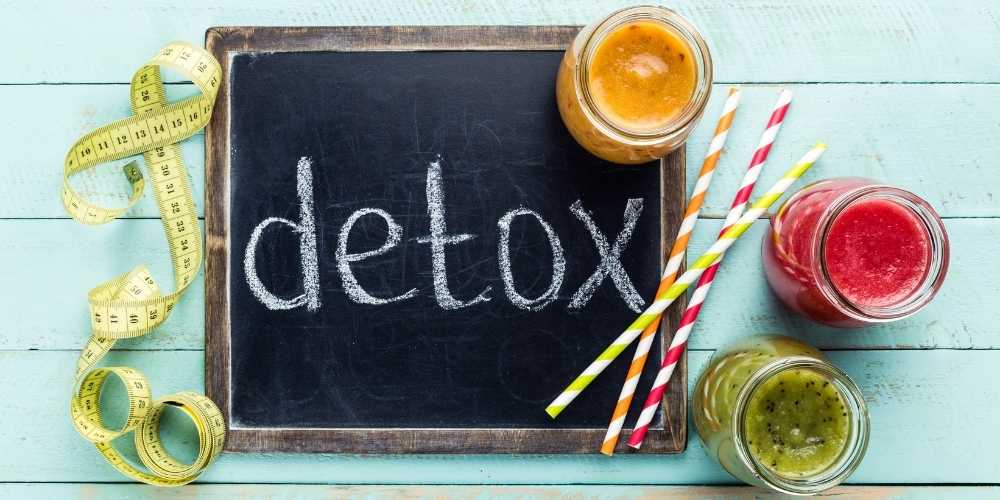 What Types of Detoxes Are There?
Fast: water, juice, broths, or combo of both
Cleanse: raw and vegan food
Food based elimination detox: common food triggers, towards vegan, towards raw
Recomended Detox Programs
Here are two of examples I can suggest to get you started: Juice Detox and Dr. Mark Hyman's 10 Day Detox Program.
1. Dr.Mark Hyman's 10 Day Detox Daily Meal Plan:
Morning: Smoothie –Breakfast Detox Shake,
Snack: A handful of nuts (10-12)
Lunch:
Vegetable Soup or
Rich greens/veggies Salad plus protein or
Vegetables with protein

Snack: Dips like "tahini-lemon" or "sun-dried tomatoes" and crudités
Dinner:
Vegetables (raw, steamed or sautéed) plus protein (grilled, oven baked or steamed).
Rich stews and curries, just no grains!
(Use recipes with anti-inflammatory, detox boosting herbs, spices like turmeric and vegetables like onion, garlic, ginger. Check out my blog for more recipes).
I have used Mark Hyman's programs for both myself, and my clients and found it worked very well especially if you are detoxing for the first time, as you can eat many delicious meals during the program. It is typically protein and healthy fat oriented and you can have meat.
I also have a 10 day Detox Facebook Group, where you can find inspiring recipes from breakfast to dinner and tempting snacks. I also strongly suggest that you read Dr.Mark Hyman's books and take a look at the website for more information.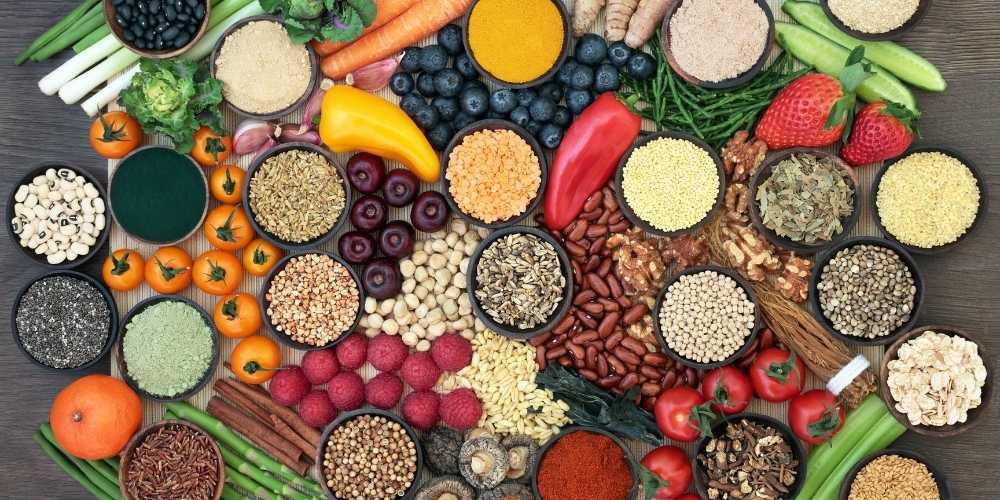 2. Juicing Supported Detox Programs
If you tried juicing before and liked it, or you are willing to give it a try and you prefer more vegetable based detox program, then I would also strongly suggest the juice detoxing. You can go for full juice fasting, where you only drink juices and lots of water and sometimes soups. This is a tough program and you must consult your doctor as previously mentioned before you make this kind of big change.
A very good combination of juice and clean eating detox:
Vegetable and fruit juice in the morning (2 glasses plus another glass as mid morning snack)
Protein, healthy fat and lots of vegetables at lunch
Green juice or homemade almond milk or green smoothie for afternoon
Green juice and/or vegetable soups or smoothie in the evening
Meanwhile, you again of course eliminate sugar, alcohol, caffeine, dairy, flour, all white grains like white rice and pasta and some shadow vegetables and fruits like tomatoes, aubergines, etc. If you need more inspiration for this type of detoxing, visit these websites for recipes and ideas:
Green Juice Lovers Facebook Group, where they keep many files for recipes and juice detox programs (mostly in Turkish though).
Joe Cross, who inspired me for the first time and almost the father of green juicing in modern world 🙂 I strongly suggest that you watch his first documentary movie where he shows the change in him when he only drank green juices for 60days! You can get many recipes for free.
Juicing for Health website: It is where you can get more information on juice fasting or Juice Feasting- as they say- with some combination of raw or cooked healthy foods.
Hello Glow for smoothie recipes for stocking them into a freezer for month! Very practical and clever idea!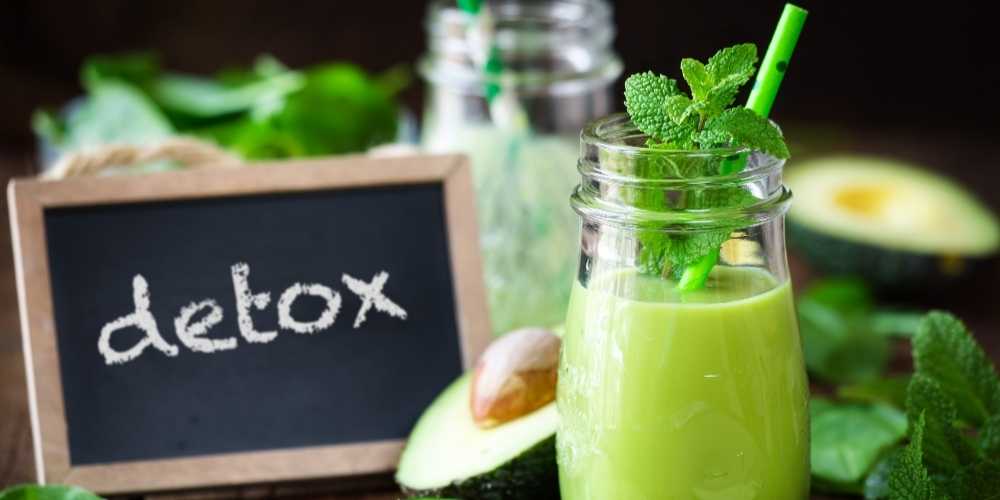 Potential Side Effects
In most detox programs, the first few days you can expect to see some side effects as toxins leave your body. Many initially get worse as the body prepares to process the toxins/food allergens which shows detoxification works but they will go away. The best is to have slow days with lots of rest or at least go to bed early on those days, after a long relaxing bath to ease the symptoms. And in the end, you will feel lighter and energised and join me for a happy jump!
Some of the side effects of detox are;
Bloating,
Constipation,
Diarrhea,
Mental fogginess,
Headaches
Acne
Detox
I will be writing more about my juice detox program very soon, so follow my blog and Facebook pages for new articles and to make sure you don't miss any news register for my newsletter and receive straight to your inbox. Wishing you a wonderful spring season where you'll have the opportunity to refresh and re-energize yourself!