Ahh this is one of my favorite salads these days!! Inspired from Deliciously Ella's recipe, here is a unique combination of sweet&sour mango, creamy avocado, sweet cherry tomatoes, tingly red onions and lime, crispy almond flakes…ah what else? So easy and so tasty and colorful, you must add this to your list of must try salads!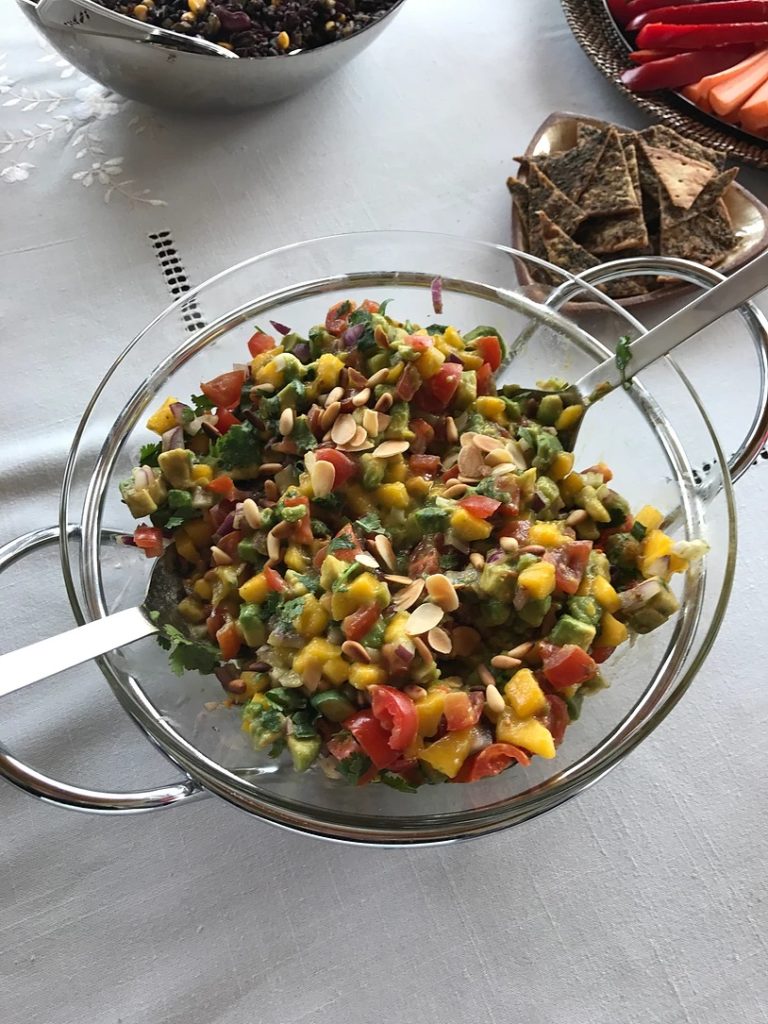 Ingredients:
1 mango
2 avocados
8-10 cherry tomatoes
A handful of coriander or parsley and mint
2 red chilies (optional, I do not add it)
3 tbsp of olive oil
½ a juicy lime or 1 whole lime
2-3 tablespoons of almond flakes or pine nuts or any other nut you choose
Salt
Optional: 1 small red onion
Method:
-Toast the almond flakes and/or oine nuts in a small pan until they are lightly brown. Allow them to cool on a plate.
-Peel the mango using a veggie peeler to avoid losing water.
-Chop the red onions, tomatoes and mango into tiny pieces, then cut the avocados into similar-size pieces.
-Finely chop the coriander, parsley, mint and chili.
Mix everything gently together along with the lime juice, olive oil and salt. Serve with main meals or with baked whole wheat tortilla breads.