Healthy dips are great! They go with everything and if you make them with the right ingredients they are also nutritious and part of a healthy diet! We always think like we have to have the naughty stuff when we invite people over or prepare a nice weekend treat for ourselves, but we can make some twists, play around to make it more healthy and still taste and look great! Here is one example and I know it is not perfect but at least there is an effort and dips make life so much easier with this! So lets make them!
Would you like to make whole wheat tortilla bread for your dips? Click to read the recipe!: How to Make Tortilla Bread
Best 7 Healthy Dips Recipes
1. Guacamole
The best of dips!! You can serve this with oven baked wholegrain wrap breads or raw vegetables and it is also great along side some grilled white fish or kebabs.
Ingredients
2 ripe avocados, seeded, peeled & mashed with fork
½ lime or lemon juiced
• 1 green/fresh onion, thinly diced
• 2-3 tbs chopped parsley
• 1 garlic clove, minced (optional)
• ½ tsp ginger powder, Salt & pepper
Method
Add the avocado and lime juice into a bowl. Use a potato masher or a fork to roughly mash until it is the consistency you like (I prefer mine chunky)
Mix in the rest of the ingredients. Taste to add salt & pepper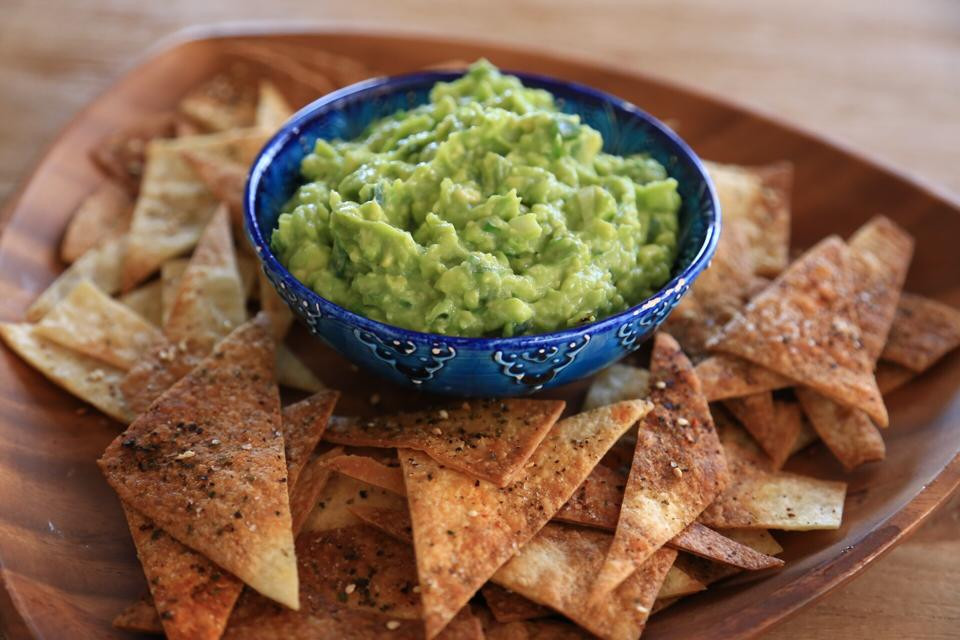 2. Sun-dried Tomatoes
Ingredients
1 tomato
1 cup sun dried tomatoes
1 clove garlic
1 tbs fresh parsley
¼ cup extra virgin olive oil
1 table spoon raw or toasted pine nuts
Salt+pepper to taste
Method
Put them into a food processor, blend them all and that's it!
Cumin goes great with this sauce, especially if you can get the cumin seeds, toast them 5 minutes in a pan and then crush them to sprinkle on top.
You can add 2-3 spoons of natural yogurt or a handful of soaked cashew nuts for a creamier version
3. Spinach Walnut Pesto
Ingredients
2-3 cup spinach
1 cup fresh basil leaves
½ cup parsley
Half cup raw pine nuts or walnuts
1/4 cup olive oil
One clove garlic
salt and pepper to taste
Method
Put them into a food processor, blend them all and that's it again!
One nice version is to add avocado and replace walnuts with pine nuts
You can also add some soaked cashew nuts for even a creamier taste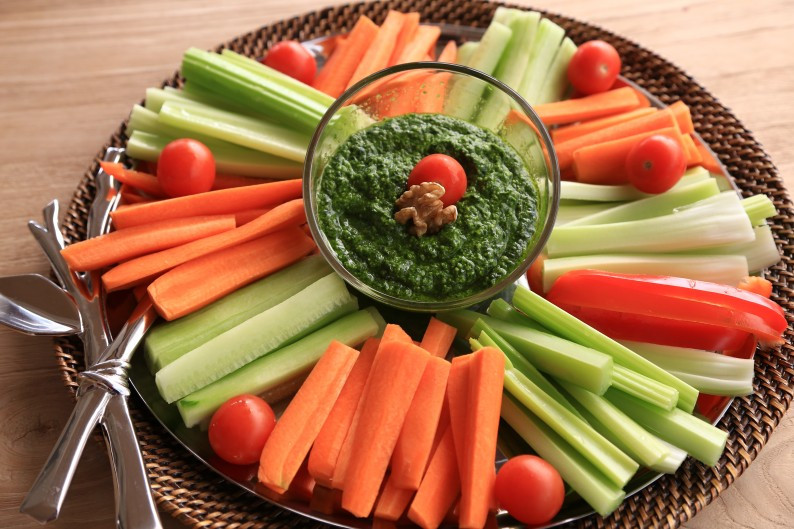 4. Yogurt Mint Dip
Ingredients
2 Cups of yogurt
2 table spoon olive oil
1 table spoon dried mints
1 table spoon fresh dill finely chopped
½ teaspoon herbal salt
Method
All mixed together
I love it even more with 1 clove of mashed garlic.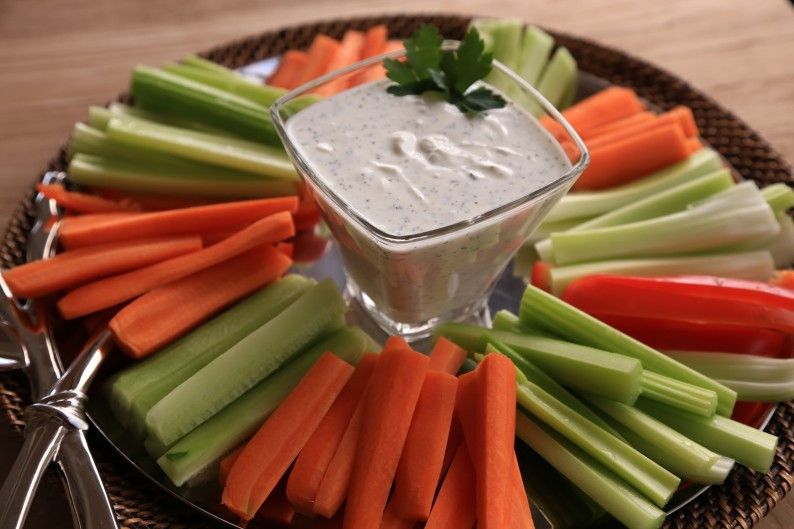 5. Tahini-Lemon-Garlic and Hummus
Ingredients
For only tahini lemon sauce (low carb!): Half cup of tahini, 1 clove garlic, Half cup of extra virgin olive oil, ½ cup water, juice of 1 lemon, salt to taste, optional: 2 tbsp fresh dill or mint finely chopped, ½ tsp cumin, ½ tsp red pepper flakes
For hummus, add 1.5cup boiled chickpeas, 1 more clove of garlic, 1 more lemon juice to the above recipe. Increase cumin, pepper and salt according to your taste
Method
For a version of hummus, add mashed grilled red peppers (you can buy ready ones in jars in the middle east section of supermarkets) to hummus!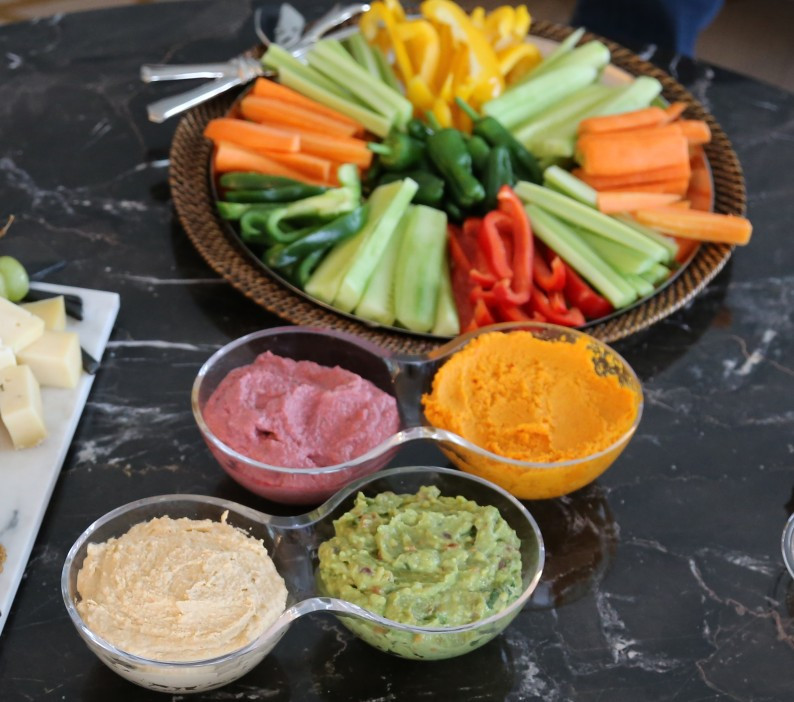 6. Orange Hummus (with baked pumpkin)!
Ingredients
Method
Make regular hummus like the above recipe
Bake a slice of pumpkin in the oven, with only a drizzle of olive oil and salt for about 50 minutes at 180 degrees celsius
Mash with fork (it should be around 1 cup)
Mix pumpkin puree, 1/2 cup of yogurt to hummus! Delicious!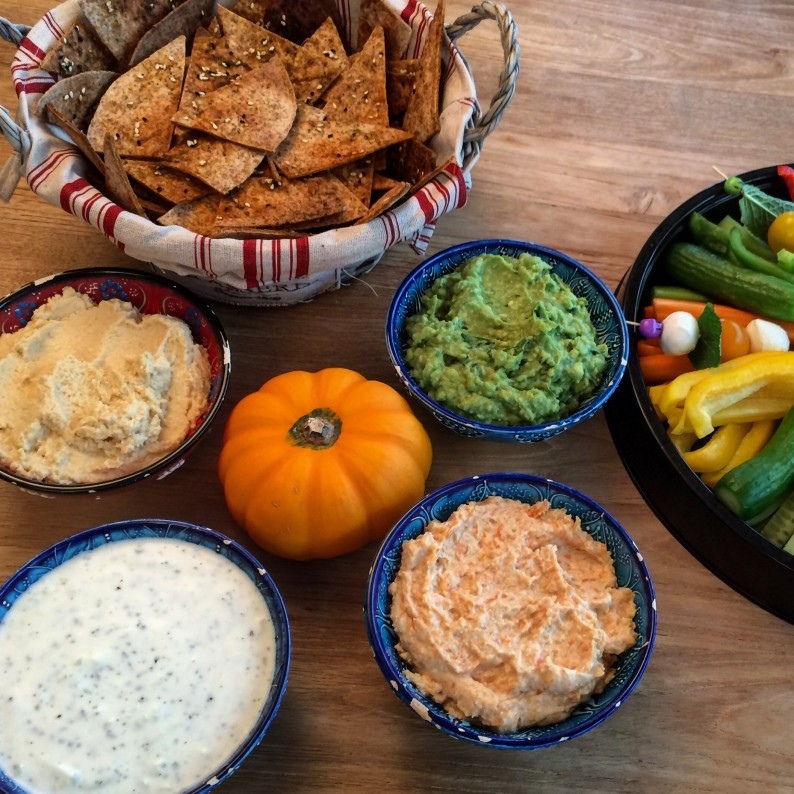 7. Kayla's Carrot and Beet Dips
I also made these delicious dips from Kayla's Blog, recipes are here. Enjoy your dips and let me know which one you like the most!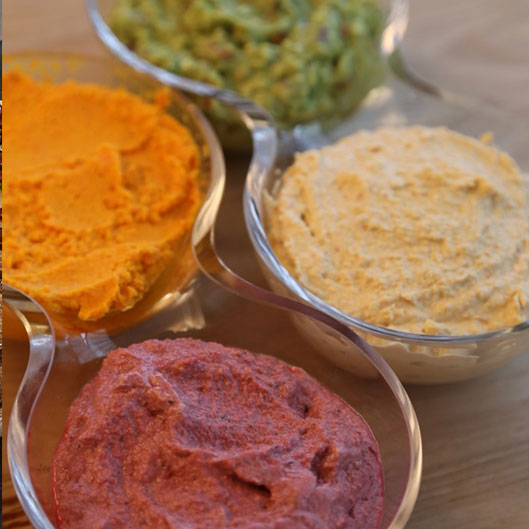 A Final Word: Best Healthy Dips Recipes
Healthy dips are truly game changer when it comes to delicious parties! I hope you will enjoy some of the dips listed here. I also would love to hear your comments about them, when you try. Please, don't hesitate to share any other dips recipes that you like.