First thing to understand clearly is the style of the yoga classes and compare them with your style. If possible watch and do yoga with a video of the teacher and feel how it feels for you. You might choose to try a different style or want to keep practicing your own. Learn if there is another teacher that is not on the program or an assistant teacher during your classes.
If you are a complete beginner, ask the teacher/s if they support beginners in their retreat.
Reading the reviews or talking with previous clients, to understand their experience is also a good way to decide if this retreat is a good fit for you.
Learn about the logistics, how to get there, if there is parking, or if public transport is possible and if the hotel/center is organising a lift to the hotel from stations/bus stops.
Then also understand the room arrangements, if you can have your private room or share with others, are all the rooms inside the hotel/center, are they close to yoga class or do you need to walk/drive for classes. Also check if the toilet/shower is inside the room or is it a shared arrangement.
If you have food intolerances, allergies, special needs, ask the hotel/center if they support these alternatives and if they charge any extra cost.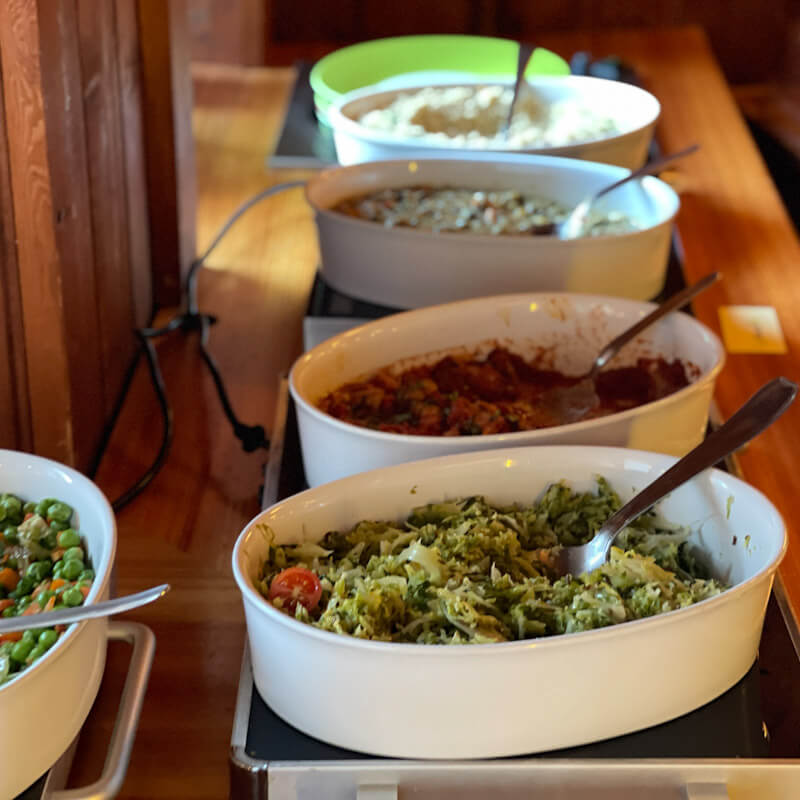 Yoga Retreat Preparation
Read the program well and ask the organisers if there are any unseen, surprise programs that you should consider and be prepared. Some retreats may have a busy schedule and if you are looking for a peaceful, calm, restful time, it may not be the best for you.
Ask for a luggage list recommendations, like if you need to bring towels, sun protection, slippers, swimming suits etc. Learn if there is an SPA or sauna, and if they provide towels for you. You might also want to book treatments like massages, before you arrive.
If there are specific workshops, you might ask if you need to bring anything special like notebooks, journals, papers, etc. Check the weather conditions and learn what the organisers planned for bad weather, if there are some alternative activities or resources like a library, movie selection, etc. If you want to explore the region while you are there, you might want to make some research before and maybe ask the organisers to help you plan your visit, after or before the retreat.
Click to learn about our upcoming yoga retreat on Swiss Alps: Retreats