When you need a bread without grains, gluten and dairy free, I have one delicious solution! This bread made with nuts, seeds and eggs, is a great treat when you try to eliminate grains. It is also a very high protein snack and goes great with any kind dips or nut butters.
I discovered this bread when I was detoxing and it really satisfied my need for a bread when I was eliminating grains.
This recipe is from a book called "33 Day Elimination Diet", written by Asli Osma Kender. She is a Chef and a Health Coach from my school and educated in Functional Medicine and Nutrition. I really enjoyed her book and recipes, and I hope one day she writes in English, too!
You can make with any nuts and seeds available at home and here is my version.
Ingredients:
5 big eggs
1 teaspoons of sea salt
3 table spoon of olive oil
1 Cup of each nuts and seeds, grinded as small as possible:
Raw almonds
Raw hazelnuts
Pumpkin seeds
Sunflower seeds
Flax or chia Seeds
Sesame seeds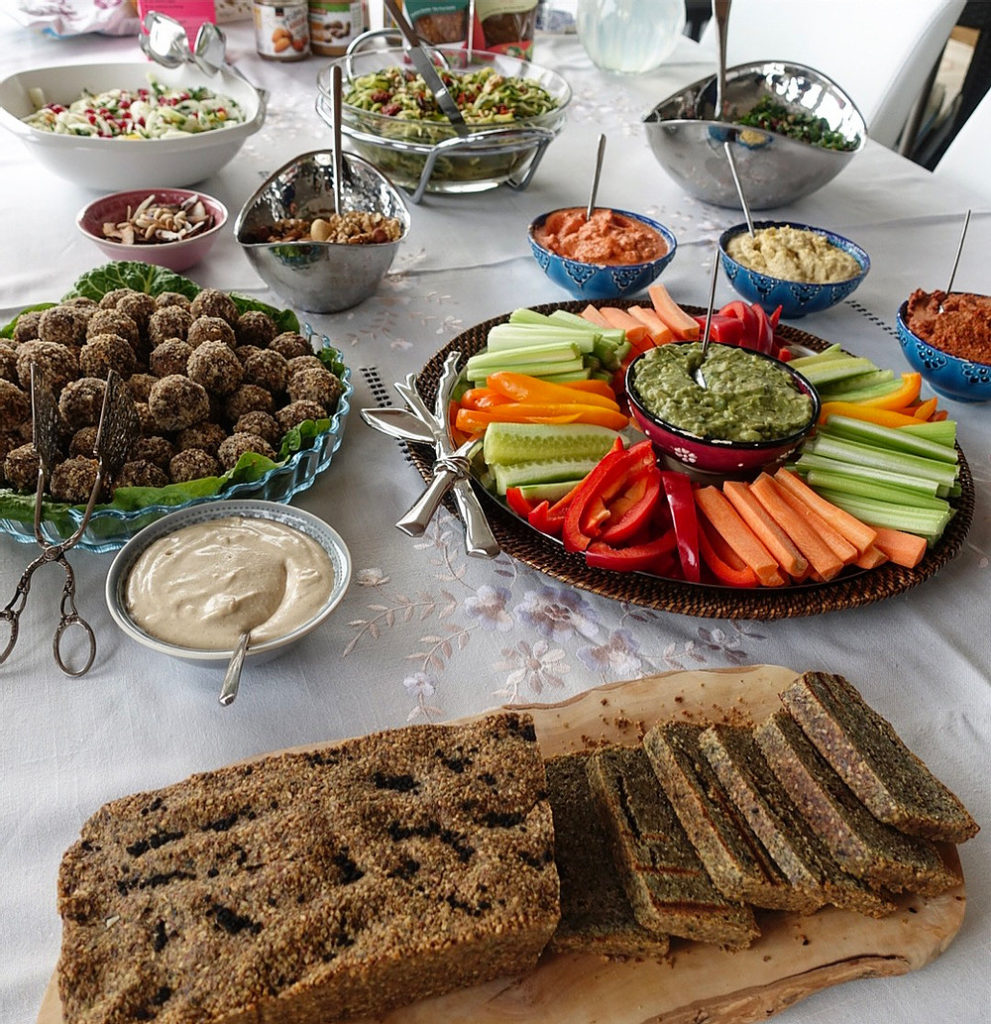 Method:
Preheat oven to 170 degrees Celsius
In a food processor, blender, or coffee bean/nut/seed grinder take all the nuts and seeds and grind them until a fine powder is created. Pour into a large mixing bowl, add salt, mix all well and set aside.
In a small mixing bowl, whisk the eggs and then add olive oil.
Add the eggs & oil to nuts/seeds and mix well. Use you hands to knead the dough and get a texture that holds on. If not, add some water to make it moister.
Pour the mixture into a small rectangular cake or bread pan, press with your fingers to place the dough firmly.
If you have time, cover the dough and let sit at room temperature for 2 hours and up to 24 hours. If you don't have time, it is still good! Just continue 🙂
You can decorate the top with sesame seeds or black cumins or any herb you like e.g. oregano.
Bake for 60 minutes
Let cool at room temperature before slicing.
Store the bread in an airtight container in the refrigerator for 5-7 days.
Toast the bread before you eat!
You can also freeze this loaf in individual slices.
Enjoy!